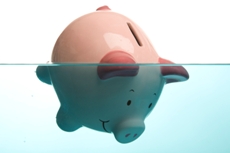 Companies don't just go under because of poor management or difficult economy. They also fail for many other reasons such as accepting more orders than they can service, and running out of cash as they try to keep up. Unfair laws are another possibility. For instance, in Britain, utilities have the legal right to underestimate the energy consumption of their small business customers for years, and then back bill them for thousands. Since British businesses are often maximally credit-leveraged, they quickly founder in debt when they are subjected to business shocks of this kind. How do you handle such a situation?
Statutory Demands for Payment
If your company is in debt for more than ₤750 to any one creditor, they are legally allowed to place something called a statutory demand for payment on your business. If you find that your business is faced with such a demand, you need to either negotiate with the creditor to put a repayment plan together within three weeks, or accept the fact that they will place a winding-up petition in court to have the company liquidated. This is something that you need to avoid at all costs.